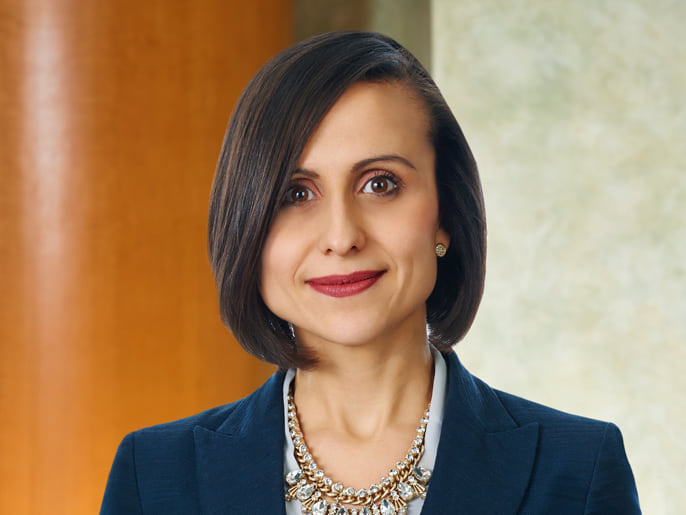 Aida Cipolla is the Executive Vice-President and Chief Financial Officer at Toronto Hydro Corporation. As a member of the executive management team, she is responsible for providing strategic leadership and guidance for strategy and business planning, accounting and financial reporting, treasury, taxation, internal audit, and compliance functions for Toronto Hydro Corporation and its subsidiaries. Prior to this appointment, she was Controller at Toronto Hydro and has held various senior leadership roles within the organization since joining in 2008.
Having acquired more than 17 years of financial and senior leadership experience within the energy, manufacturing, retail, and financial services industries, Aida brings hands-on and tactical knowledge critical to motivating business growth and development. Prior to joining Toronto Hydro, Aida worked for KPMG LLP in Toronto and Dublin, Ireland, leading audit and advisory engagements.
Aida is the first female Chair of the Canadian Electricity Association's CFO Committee, and previously served as Chair of the Canadian Electricity Association's Accounting and Finance Committee.
Aida was also named one of Canada's Top 40 Under 40® for 2019. The award is an annual recognition of the exceptional achievements of 40 outstanding Canadians under the age of 40.
A Chartered Professional Accountant (CPA, CA) with the Chartered Professional Accountants of Ontario, Aida has completed the Executive CFO Program: Visionary Leader and Performance Transformation, from the Chartered Professional Accountants of Ontario. Academic achievements also include an Honours Bachelor of Commerce Diploma with a minor in Economics from McMaster University, Michael G. DeGroote School of Business.